Panel / Discussion Session
Otter 501
Friday, September 6th at 10:00 AM Santo Domingo, FUNGLODE
Topic of panel:
Why Save Endangered Species?
Workshop
Say "cheese" mother earth! - Nature Photography
Friday, September 6th at 4:00 pm Santo Domingo, FUNGLODE
Workshop
Go Wild with GoPro!
Saturday, September 7th at 4:00 pm Santo Domingo, FUNGLODE
Panel / Discussion Session
Globo Verde Dominicano Award
Saturday, September 7 at 8 PM Santo Domingo, FUNGLODE
Topic of panel:
Environmental film: An Effective Tool for Eco Education
DREFF Activities to Kick-Off with Opening of Two Extraordinary Exhibits
Santo Domingo, September 2, 2013
Tweet
As part of the long-awaited lead-up to the III DREFF, the Dominican Encyclopedic Dictionary of the Environment Exhibit officially opens at the Dominican Children's Library on September 3, at 10:00 am. The Library is on George Washington Avenue in Santo Domingo.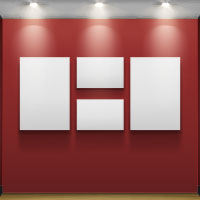 The sixty-six panels, on display until the end of September, provide basic knowledge on the Dominican Republic's unique landscape as well as tips on how to protect and conserve our country's natural beauty. All will learn from this exhibition although it seeks to inspire and motivate young people. The Exhibition, inspired by the book of the same name, is part of GFDD/FUNGLODE's goal to raise awareness about Dominican culture, disseminate information about the country and strengthen appreciation of our unique ecology and biodiversity. It also provides an invaluable opportunity for students and visitors to take advantage of this educational experience in the hope of broadening all of our horizons and fostering a sense of national pride in the conservation of our nation's natural wealth.
Also on display, starting September 4th at FUNGLODE: a joint photography show of Dominican nature conservation photographers, Jose Eladio Fernández and Alejandro Alvarez. Their show is a visual tour of 14 photographs that will transport viewers from the highest mountain-tops to the depths of the ocean. These two outstanding experts have traveled far and wide to explore not just the Caribbean islands, but the world's seas and oceans in search of the perfect image from behind the camera lens. This photographic journey, only open for the duration of the Festival September 4-8, showcases only a fraction of the immense wealth that surrounds us. But, it drives home an important point: we must preserve it.
All DREFF activities, including the exhibitions, are free of charge and open to the general public. We invite you to please come and join us as we celebrate the beauty and diversity of the Dominican Republic's natural heritage, and participate in GFDD/FUNGLODE's on-going initiative of environmental protection, appreciation, conservation and sustainable use.
For more information and/or a Festival program, please visit our website at: www.dreff.org, or contact us at info@dreff.org.
About the III DR Environmental Film Festival
The DR environmental film festival aims to raise awareness and deepen the understanding of environmental issues among Dominican audiences. The Festival seeks to promote dialogue and inspire Dominican audiences to adopt practices that will ensure the country's environmental sustainability and health.
Comments