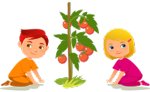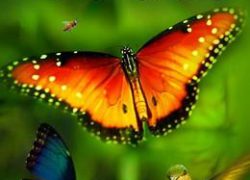 Screening:
Wednesday, September 14 - 5:00pm
Caribbean Cinemas Acrópolis Center, Santo Domingo
Thursday, September 15 - 3:00pm
Cinema Oasis, Bonao
Wings of Life launches into the stories of selected animal characters–a bat, a hummingbird, a butterfly, and a bee–stories that reveal the extraordinary importance of flowers and their pollinator partners. Though we primarily associate flowers with beauty, we often don't realize how essential they truly are–that without flowing plants and their winged messengers, and the foods they produce, we humans might not survive. Using special cinematic techniques, we explore the mystical intersection of the animal and plant worlds where life regenerates itself over and over again. It's this seductive dance that feeds the early, and today that dance is threatened.
Directors: Louie Schwartzberg
Country: USA
Year: 2013
Duration: 81 min
Language: English
Subtitles: Spanish
Louie Schwartzberg
Louie Schwartzberg es un galardonado productor, director y cineasta que capta imágenes impresionantes e historias que celebran la vida, revelando conexiones y ritmos, patrones y belleza universales. La notable carrera de Schwartzberg abarca largometrajes, programas de televisión, comerciales y documentales. Ganó dos premios Clio por publicidad en televisión, incluyendo mejor lugar a la transmisión de un anuncio sobre medio ambiente, una nominación al premio Emmy a la mejor cinematografía, y el premio Truly Moving Picture del Festival Heartland Film por el largometraje America's Heart & Soul. Su nueva película, Wings of Life para Disneynature, le valió el premio al mejor programa de teatro en el Jackson Hole Science Media Award en 2012, mejor cinematografía en el Festival de Cine de Waimea Ocean en 2013 y un premio ROSCAR a la mejor cinematografía. Schwartzberg participa activamente en la comunidad TED, habiendo ofrecido una conferencia en 2011 en TEDxSoCal, TEDxSF, TEDxJacksonhole y en el TEDxSMU en diciembre de 2012. Sus vídeos de YouTube han acumulado más de 30 millones de visitas. También está lanzando Moving Art™.
Louie Schwartzberg (Director/Producer) is an award-winning producer, director and cinematographer who captures breathtaking images and stories that celebrate life, revealing connections, universal rhythms, patterns and beauty. Schwartzberg's notable career spans feature films, television shows, commercials and documentaries. He won two Clio Awards for TV advertising, including best environmental broadcast spot, an Emmy® nomination for best cinematography and the Heartland Film Festival's Truly Moving Picture Award for the feature film "America's Heart & Soul." His new film "Wings of Life" for Disneynature won best theatrical program at the Jackson Hole Science Media Awards 2012, best cinematography at the 2013 Waimea Ocean Film Festival and a best cinematography ROSCAR award. Schwartzberg is active in the TED community, having spoken in 2011 at TEDxSoCal, TEDxSF, TEDxJacksonhole and at TEDxSMU in December of 2012. His YouTube videos have collected more than 30 million views. He is also launching Moving Art™.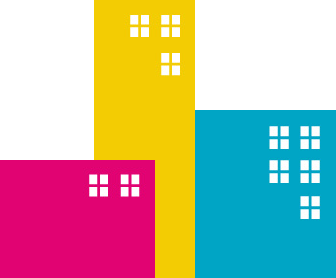 Categories
Sustainable Foods
Films to help us reflect on the food we eat, how it's produced, and the effects of our daily eating decisions on our environment.
Biodiversity
These films help us explore the oceans and seas and their corals; birds and other species under threat of extinction; and the abuses committed by humans against global biodiversity. Inspiring, emotive, dramatic, and impactful stories that are guaranteed to rouse any viewer out of apathy.
Climate Change
A selection of films showing the broad reach of the effects of climate change on our lives. From innovative looks at previously neglected sectors (such as commercial shipping) to reflections on properly evaluating a nation's wealth through its natural resources, cultural heritage, and opportunities for improvement in all areas affected by climate change.
Clean Energy
A look at clean energy alternatives that open the path to a future free of fossil fuels. Films analyzing issues ranging from the effects of coal on the Dominican-Haitian border and oil spills in our oceans, to a survey of the currently available sources of renewable energy.
Sustainable Practices and Attitudes
Provocative projects, innovative ideas, and manifold possibilities that show us how to adopt new attitudes and practices to contribute to sustainability. In our daily consumption of products and services (electricity, clothing, hygiene products, and more), in building our homes, in recycling: small actions can yield big results.
And there's more...
Ecofilm Kids' Short Films Program. A special collaboration between DREFF and the Ecofilm International Environmental Short Film Festival in Mexico.