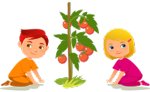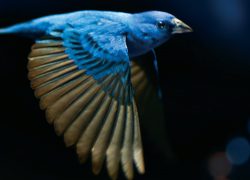 The Messenger
Canada and France – 2015
Screening:
Wednesday, September 14 - 10:00am
Biblioteca Infantil y Juvenil Republica Dominicana, Santo Domingo
Thursday, September 15 - 4:30pm
The Colonial Gate 4D Cinema, Santo Domingo
Friday, September 16 - 11:00am
Liceo Francés de Santo Domingo, Santo Domingo
The Messenger, a new documentary by award-winning filmmaker Su Rynard (Dream Machine, Kardia) chronicles the struggle of songbirds worldwide to survive in turbulent environmental conditions brought about by humans and argues that their demise could signify the crash of the ecosystems globally, akin to the disappearance of honey bees and the melting of the glaciers.
Director: Su Rynard
Country: Canada and France
Year: 2015
Duration: 90min
Language: English
Subtitles: Spanish
Su Rynard
Su Rynard is a filmmaker who has won numerous accolades and awards for her films and media art. Her work is often inspired by science, and most recently ecology. Her dramatic feature film "Kardia" (2006), a meditation on the human heart, was awarded the prestigious Alfred P. Sloan Feature Film Prize (USA). Her feature documentary "Dream Machine" (2000) was produced by The National Film Board of Canada. Rynard's films have screened at film festivals such as The Toronto International Film Festival, the Rotterdam International Film Festival, the Shanghai International Film Festival and the Fajr International Film Festival. Rynard was one of 10 filmmakers selected from across Canada to be a resident at the Canadian Film Centre in 1996. She was also selected as one of four filmmakers to participate in the innovative 2011 CFC/NFB Documentary Development Program. She attended York University's Faculty of Fine Arts and is a graduate of the Ontario College of Art. Rynard's work has been exhibited in galleries including the MOMA in New York and the National Gallery of Canada. Su Rynard lives and works in Toronto, Canada. The MESSENGER is her third feature film.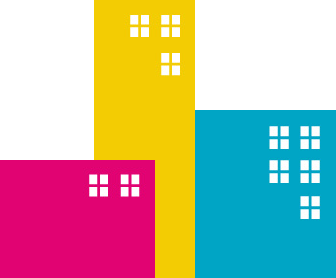 Categories
Sustainable Foods
Films to help us reflect on the food we eat, how it's produced, and the effects of our daily eating decisions on our environment.
Biodiversity
These films help us explore the oceans and seas and their corals; birds and other species under threat of extinction; and the abuses committed by humans against global biodiversity. Inspiring, emotive, dramatic, and impactful stories that are guaranteed to rouse any viewer out of apathy.
Climate Change
A selection of films showing the broad reach of the effects of climate change on our lives. From innovative looks at previously neglected sectors (such as commercial shipping) to reflections on properly evaluating a nation's wealth through its natural resources, cultural heritage, and opportunities for improvement in all areas affected by climate change.
Clean Energy
A look at clean energy alternatives that open the path to a future free of fossil fuels. Films analyzing issues ranging from the effects of coal on the Dominican-Haitian border and oil spills in our oceans, to a survey of the currently available sources of renewable energy.
Sustainable Practices and Attitudes
Provocative projects, innovative ideas, and manifold possibilities that show us how to adopt new attitudes and practices to contribute to sustainability. In our daily consumption of products and services (electricity, clothing, hygiene products, and more), in building our homes, in recycling: small actions can yield big results.
And there's more...
Ecofilm Kids' Short Films Program. A special collaboration between DREFF and the Ecofilm International Environmental Short Film Festival in Mexico.