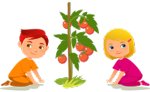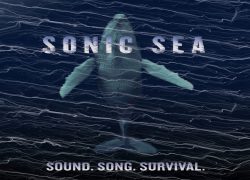 Screening:
Wednesday, September 14 - 10:00am
Instituto Tecnológico de Las Américas (ITLA), Santo Domingo
Wednesday, September 14 - 6:00pm
Museo Nacional de Historia Natural, Santo Domingo
Thursday, September 15 - 6:00pm
FUNGLODE, Santo Domingo
Friday, September 16 - 9:00am
Colegio Dominicano de Santiago, Santiago de los Caballeros
Friday, September 16 - 7:00pm
Iván García Teatro Escuela, Puerto Plata/Sosua
Sonic Sea is a 60-minute documentary about the impact of industrial and military ocean noise on whales and other marine life. It tells the story of a former US Navy officer who solved a tragic mystery and changed forever the way we understand our impact on the ocean. The film is narrated by Rachel McAdams and features Sting, in addition to the renowned ocean experts Dr. Sylvia Earle, Dr. Paul Spong, Dr. Christopher Clark and Jean-Michel Cousteau. Sonic Sea was produced by the Natural Resources Defense Council (NRDC) and Imaginary Forces in association with the International Fund for Animal Welfare (IFAW) and Diamond Docs.
Directors: Michelle Dougherty and Daniel Hinerfeld
Country: USA
Year: 2015
Duration: 60min
Language: English
Subtitles: Spanish
Daniel Hinerfeld
Daniel Hinerfeld is an award-winning director and journalist. He directs and produces films and videos for NRDC, including Acid Test and Stories from the Gulf, which aired on Discovery Planet Green, and Wild Things, which aired on Pivot TV. Prior to his role at the NRDC, he was a senior editor, producer and reporter at National Public Radio (NPR), where he helped launch The Tavis Smiley Show and Day to Day. His journalism and commentary has appeared in many publications, including Rolling Stone, The Washington Post and the Los Angeles Times.
Michelle Dougherty
Michelle Dougherty is an American designer and director. She was born in Mexico City, grew up in California, and is a graduate of Art Center College of Design in Pasadena. In her professional career, she has directed projects ranging from graphic design to commercial directing, including advertising, television and film title sequences, feature film marketing and experiential design. Michelle has created Emmy-nominated main title sequences and has directed global commercial advertising campaigns. Her projects have garnered awards as well as being featured at the Walker Art Center, the Hammer Museum and the Cooper-Hewitt Smithsonian Design Museum.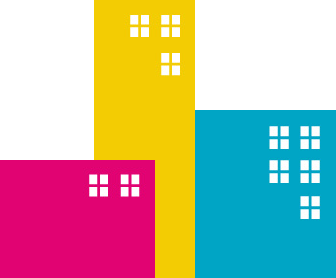 Categories
Sustainable Foods
Films to help us reflect on the food we eat, how it's produced, and the effects of our daily eating decisions on our environment.
Biodiversity
These films help us explore the oceans and seas and their corals; birds and other species under threat of extinction; and the abuses committed by humans against global biodiversity. Inspiring, emotive, dramatic, and impactful stories that are guaranteed to rouse any viewer out of apathy.
Climate Change
A selection of films showing the broad reach of the effects of climate change on our lives. From innovative looks at previously neglected sectors (such as commercial shipping) to reflections on properly evaluating a nation's wealth through its natural resources, cultural heritage, and opportunities for improvement in all areas affected by climate change.
Clean Energy
A look at clean energy alternatives that open the path to a future free of fossil fuels. Films analyzing issues ranging from the effects of coal on the Dominican-Haitian border and oil spills in our oceans, to a survey of the currently available sources of renewable energy.
Sustainable Practices and Attitudes
Provocative projects, innovative ideas, and manifold possibilities that show us how to adopt new attitudes and practices to contribute to sustainability. In our daily consumption of products and services (electricity, clothing, hygiene products, and more), in building our homes, in recycling: small actions can yield big results.
And there's more...
Ecofilm Kids' Short Films Program. A special collaboration between DREFF and the Ecofilm International Environmental Short Film Festival in Mexico.