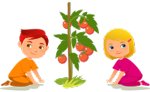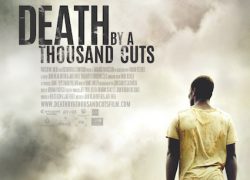 Death by a Thousand Cuts
USA – 2016
Screening:
Wednesday, September 14 - 11:00am
Universidad Iberoamericana (UNIBE), Santo Domingo
Wednesday, September 14 - 6:30pm
Puntacana Village, Punta Cana
Thursday, September 15 - 9:00am
Universidad APEC, Santo Domingo
Thursday, September 15 - 7:00pm
Centro León, Santiago de los Caballeros
Friday, September 16 - 6:00pm
FUNGLODE, Santo Domingo
In Death by A Thousand Cuts, Eligio Eloy Vargas, alias Melaneo, a Dominican Park Ranger in the Sierra de Bahoruco National Park is found brutally murdered by machete. Melaneo was believed to have been on patrol investigating illegal charcoal production by Haitians working within the protected Dominican forests. This murder becomes the metaphor for the larger story of increasing tension between Haiti and the Dominican Republic over illicit charcoal exploitation and large-scale deforestation. As in so many global struggles for natural resources, the fight for survival leads to scapegoating, xenophobia and clashes between communities.
Directors: Juan Mejia Botero and Jake Kheel
Country: USA
Year: 2016
Duration: 74 min
Language: Spanish
Subtitles: Spanish
Jake Kheel
Jake Kheel is a leader in the field of sustainable development. For over ten years he has confronted diverse social and environmental challenges in the Dominican Republic as Vice President of Sustainability of Grupo Puntacana and Vice President of the Grupo Puntacana Foundation, successfully implementing programs that have garnered the company many global sustainability awards. In 2001, as a graduate student conducting his Master's thesis, Jake saw firsthand the relentless deforestation in the Sierra de Bahoruco and the potential for conflict between neighboring Haiti and the Dominican Republic over this unique national park. This began a nearly two-decade interest in the Sierra de Bahoruco and its steady decline that eventually led him to conceive of Death by a Thousand Cuts. Jake has a Master's Degree in Environmental Management from Cornell University and Bachelor of Arts in Spanish and Latin American literature from Wesleyan University.
Juan Mejia Botero
Juan Mejia Botero is an award-winning film director with over 15 years of experience in feature and short documentaries. His work has focused primarily on human rights abuses and struggles for social justice around the world. He has worked extensively in Latin America and the Caribbean where he has directed a number of films around matters of forced displacement, ethnic autonomy, state violence, and the competition for natural resources, which have played widely in the festival circuit and also television. Juan's directorial debut, Uprooted, won a number of awards and aired nationally on PBS. His feature documentary The Battle for Land, was a winner of a production grant from the Colombian Ministry of Culture Cinema Fund and a postproduction grant from the Tribeca Film Institute.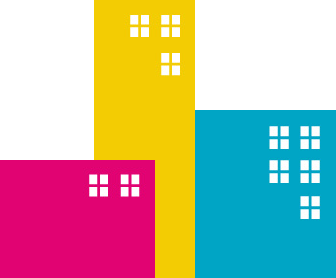 Categories
Sustainable Foods
Films to help us reflect on the food we eat, how it's produced, and the effects of our daily eating decisions on our environment.
Biodiversity
These films help us explore the oceans and seas and their corals; birds and other species under threat of extinction; and the abuses committed by humans against global biodiversity. Inspiring, emotive, dramatic, and impactful stories that are guaranteed to rouse any viewer out of apathy.
Climate Change
A selection of films showing the broad reach of the effects of climate change on our lives. From innovative looks at previously neglected sectors (such as commercial shipping) to reflections on properly evaluating a nation's wealth through its natural resources, cultural heritage, and opportunities for improvement in all areas affected by climate change.
Clean Energy
A look at clean energy alternatives that open the path to a future free of fossil fuels. Films analyzing issues ranging from the effects of coal on the Dominican-Haitian border and oil spills in our oceans, to a survey of the currently available sources of renewable energy.
Sustainable Practices and Attitudes
Provocative projects, innovative ideas, and manifold possibilities that show us how to adopt new attitudes and practices to contribute to sustainability. In our daily consumption of products and services (electricity, clothing, hygiene products, and more), in building our homes, in recycling: small actions can yield big results.
And there's more...
Ecofilm Kids' Short Films Program. A special collaboration between DREFF and the Ecofilm International Environmental Short Film Festival in Mexico.