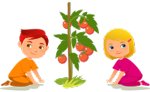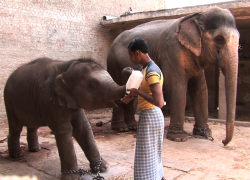 Elephants Can't Jump
Chile – 2016
Screening:
Tuesday, September 13 - 9:00am
Universidad APEC, Santo Domingo
Wednesday, September 14 - 11:00am
St. Michael's School, Santo Domingo
Thursday, September 15 - 3:00pm
Universidad Iberoamericana (UNIBE), Santo Domingo
Friday, September 16 - 11:30am
Instituto Iberia, Santiago de los Caballeros
In Asian culture, elephants are a mythological symbol of greatness, respect and good luck, but the reality for these animals is very different from that. A tame elephant is forced to work very hard, either on illegal deforestation or in the tourism business by doing circus tricks, painting with its trunk, carrying tourists on heavy mounts, etc. On the other hand, wild elephants have to struggle constantly to survive: their habitat is being destroyed by men, whose population has increased at an enormous rate, and has occupied the space that belongs to other species. But there is hope and is in our hands.
Directors: María José Martínez-Conde, Rodrigo Sáez
Country: Chile
Year: 2016
Duration: 50 min
Language: English
Subtitles: Spanish
Maria José Martínez Conde 
Maria Jose is a journalist and has worked on TV and written media. Today is working as executive producer and scriptwriter in Rojo Producciones, her production company. She also works as freelancer journalist in communication agencies; as broadcaster in her radio show "Las Tres Marías" (Trends & travels) and as communication manager in LaCENTRAL radio online (www.radiolacentral.cl). From time to time she also writes literary chronicles and travel articles for newspapers.
Rodrigo Saez
Rodrigo studied Cinema in Argentina and Chile and is a self-taught photographer. Currently is as freelancer for EFE and others audiovisual agencies. He is director and editor in his production company, Rojo Producciones. Has worked as cameraman and director assistant for television; and as movie editor for NGOs, advertisement and independent projects.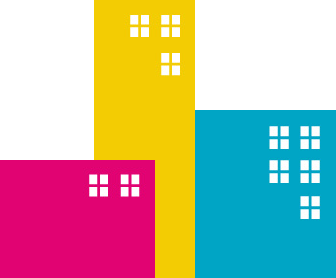 Categories
Sustainable Foods
Films to help us reflect on the food we eat, how it's produced, and the effects of our daily eating decisions on our environment.
Biodiversity
These films help us explore the oceans and seas and their corals; birds and other species under threat of extinction; and the abuses committed by humans against global biodiversity. Inspiring, emotive, dramatic, and impactful stories that are guaranteed to rouse any viewer out of apathy.
Climate Change
A selection of films showing the broad reach of the effects of climate change on our lives. From innovative looks at previously neglected sectors (such as commercial shipping) to reflections on properly evaluating a nation's wealth through its natural resources, cultural heritage, and opportunities for improvement in all areas affected by climate change.
Clean Energy
A look at clean energy alternatives that open the path to a future free of fossil fuels. Films analyzing issues ranging from the effects of coal on the Dominican-Haitian border and oil spills in our oceans, to a survey of the currently available sources of renewable energy.
Sustainable Practices and Attitudes
Provocative projects, innovative ideas, and manifold possibilities that show us how to adopt new attitudes and practices to contribute to sustainability. In our daily consumption of products and services (electricity, clothing, hygiene products, and more), in building our homes, in recycling: small actions can yield big results.
And there's more...
Ecofilm Kids' Short Films Program. A special collaboration between DREFF and the Ecofilm International Environmental Short Film Festival in Mexico.