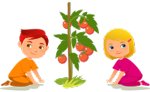 LandFill Harmonic
Closign Film and Green Film Network Award 2016 Winner
Sunday, September 18 – 6:00pm
FUNGLODE, Santo Domingo
Screening:
Sunday, September 18 - 6:00 PM
FUNGLODE, Santo Domingo
Landfill Harmonic follows the Recycled Orchestra of Cateura, a Paraguayan musical group that plays instruments made entirely out of garbage. When their story goes viral, the orchestra is catapulted into the global spotlight.
Director: Brad Allgood, Graham Townsley
Country: USA/Paraguay
Year: 2015
Duration: 84 min
Language: Spanish
Brad Allgood
Brad Allgood is an award-winning filmmaker with a background in international development and public health. His films have taken him into the heart of the Nicaraguan rainforest and remote Caribbean islands, as well as the sparse Kalahari Desert and dense African jungles. Before transitioning to filmmaking, Brad served for 3 ½ years as a Peace Corps Volunteer in Nicaragua. His passion and focus is in Latin America.
Graham Townsley
Graham Townsley is an Emmy-nominated director of high-end documentaries for PBS, National Geographic and the Discovery channel. He trained as an anthropologist and has a Ph.D from Cambridge University. He went on to work in ethnographic films for the BBC such as The Shaman and his Apprenticebased on his own fieldwork with a tribe of the Peruvian Amazon and From the Heart of the World, a film about the Kogi Indians of the Sierra Nevada of Colombia.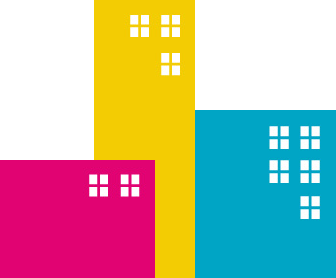 Categories
Sustainable Foods
Films to help us reflect on the food we eat, how it's produced, and the effects of our daily eating decisions on our environment.
Biodiversity
These films help us explore the oceans and seas and their corals; birds and other species under threat of extinction; and the abuses committed by humans against global biodiversity. Inspiring, emotive, dramatic, and impactful stories that are guaranteed to rouse any viewer out of apathy.
Climate Change
A selection of films showing the broad reach of the effects of climate change on our lives. From innovative looks at previously neglected sectors (such as commercial shipping) to reflections on properly evaluating a nation's wealth through its natural resources, cultural heritage, and opportunities for improvement in all areas affected by climate change.
Clean Energy
A look at clean energy alternatives that open the path to a future free of fossil fuels. Films analyzing issues ranging from the effects of coal on the Dominican-Haitian border and oil spills in our oceans, to a survey of the currently available sources of renewable energy.
Sustainable Practices and Attitudes
Provocative projects, innovative ideas, and manifold possibilities that show us how to adopt new attitudes and practices to contribute to sustainability. In our daily consumption of products and services (electricity, clothing, hygiene products, and more), in building our homes, in recycling: small actions can yield big results.
And there's more...
Ecofilm Kids' Short Films Program. A special collaboration between DREFF and the Ecofilm International Environmental Short Film Festival in Mexico.