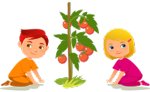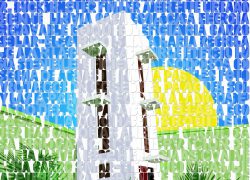 The Absent House
Puerto Rico – 2014
Screening:
Wednesday, September 14 - 8:30am
Universidad Iberoamericana (UNIBE), Santo Domingo
Thursday, September 15 - 3:00pm
FUNGLODE, Santo Domingo
Thursday, September 15 - 6:00pm
Universidad Nacional Pedro Henríquez Ureña (UNPHU), Santo Domingo
Friday, September 16 - 7:00pm
Centro León, Santiago de los Caballeros
A Caribbean designer who has pioneered advances in green architecture for the past 30 years today is today fighting climate change with sustainable structures like a roofless house that's entirely independent of electricity and water grids; a mini eco-caravan; a prefab sustainable home; a parachute-house; and a solar-electric car. When he began designing in the 70s, architect Fernando Abruña Charneco was dismissed as "crazy" for considering the impact on nature before starting a new construction, a practice that would come to be known as sustainable green architecture. The Absent House sends a dynamic and hopeful message: we can live sustainably and save the planet for future generations.
Director: Rubén Abruña
Country: Puerto Rico
Year: 2014
Duration: 55min
Language: Spanish
Subtitles: Spanish
Rubén Abruña
Rubén Abruña has worked in the film, TV, and radio industries for more than 25 years. He has written, produced, directed, and edited several documentaries, commercials, ads, and news and educational programs in New York, San Juan, Miami, and Zurich. Rubén is also a certified instructor of Adobe Premiere Pro CC, Avid Media Composer, and Final Cut Pro X, the three most used editing programs in cinema and television production, and he has taught university-level courses in Puerto Rico and the mainland United States.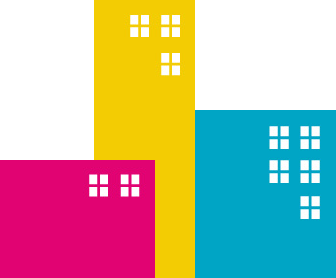 Categories
Sustainable Foods
Films to help us reflect on the food we eat, how it's produced, and the effects of our daily eating decisions on our environment.
Biodiversity
These films help us explore the oceans and seas and their corals; birds and other species under threat of extinction; and the abuses committed by humans against global biodiversity. Inspiring, emotive, dramatic, and impactful stories that are guaranteed to rouse any viewer out of apathy.
Climate Change
A selection of films showing the broad reach of the effects of climate change on our lives. From innovative looks at previously neglected sectors (such as commercial shipping) to reflections on properly evaluating a nation's wealth through its natural resources, cultural heritage, and opportunities for improvement in all areas affected by climate change.
Clean Energy
A look at clean energy alternatives that open the path to a future free of fossil fuels. Films analyzing issues ranging from the effects of coal on the Dominican-Haitian border and oil spills in our oceans, to a survey of the currently available sources of renewable energy.
Sustainable Practices and Attitudes
Provocative projects, innovative ideas, and manifold possibilities that show us how to adopt new attitudes and practices to contribute to sustainability. In our daily consumption of products and services (electricity, clothing, hygiene products, and more), in building our homes, in recycling: small actions can yield big results.
And there's more...
Ecofilm Kids' Short Films Program. A special collaboration between DREFF and the Ecofilm International Environmental Short Film Festival in Mexico.