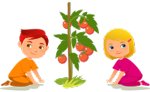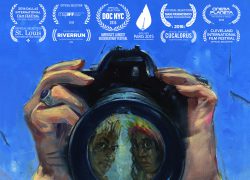 The Anthropologist
USA – 2015
Screening:
Wednesday, September 14 - 7:00pm
Centro de Convenciones de Sosúa, Puerto Plata/Sosua
Thursday, September 15 - 10:00am
FUNGLODE, Santo Domingo
Friday, September 16 - 10:00am
Colegio Bilingue New Horizons, Santiago de los Caballeros
At the core of The Anthropologist are the parallel stories of two women: Margaret Mead, who popularized cultural anthropology around the world; and Susie Crate, an environmental anthropologist currently studying the impact of climate change. Uniquely revealed from their daughters' perspectives, Mead and Crate demonstrate a fascination with how societies are forced to negotiate the disruption of their traditional ways of life, whether through encounters with the outside world or the unprecedented change wrought by melting permafrost, receding glaciers, and rising tides.
Directors: Seth Kramer, Daniel A. Miller, Jeremy Newberger
Country: USA
Year: 2015
Duration: 80min
Language: English
Subtitles: Spanish
Daniel A. Miller, Jeremy Newberger and Seth Kramer
Headquartered in an old inn on the Hudson River opposite West Point Military Academy, Ironbound Films creates documentaries for theaters, television, museums, and the web. Their last film Évocateur: The Morton Downey Jr. Movie premiered at Tribeca, hit theaters care of Magnolia Pictures, and aired on CNN in August 2015. It was a New York Times Critics' Pick and was chosen in 2013 as best documentary by NY1; a top-ten movie by LA Weekly; and a top-ten documentary by USA Today and the International Press Academy. Earlier films include The New Recruits, which was narrated by Rainn Wilson, aired on PBS, and was nominated for an Emmy in 2011; and The Linguists, which premiered at Sundance, aired on PBS, and in 2010 was also nominated for an Emmy.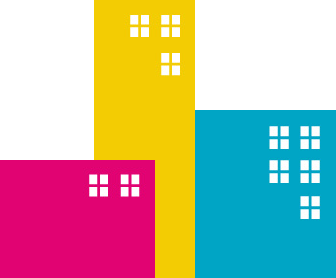 Categories
Sustainable Foods
Films to help us reflect on the food we eat, how it's produced, and the effects of our daily eating decisions on our environment.
Biodiversity
These films help us explore the oceans and seas and their corals; birds and other species under threat of extinction; and the abuses committed by humans against global biodiversity. Inspiring, emotive, dramatic, and impactful stories that are guaranteed to rouse any viewer out of apathy.
Climate Change
A selection of films showing the broad reach of the effects of climate change on our lives. From innovative looks at previously neglected sectors (such as commercial shipping) to reflections on properly evaluating a nation's wealth through its natural resources, cultural heritage, and opportunities for improvement in all areas affected by climate change.
Clean Energy
A look at clean energy alternatives that open the path to a future free of fossil fuels. Films analyzing issues ranging from the effects of coal on the Dominican-Haitian border and oil spills in our oceans, to a survey of the currently available sources of renewable energy.
Sustainable Practices and Attitudes
Provocative projects, innovative ideas, and manifold possibilities that show us how to adopt new attitudes and practices to contribute to sustainability. In our daily consumption of products and services (electricity, clothing, hygiene products, and more), in building our homes, in recycling: small actions can yield big results.
And there's more...
Ecofilm Kids' Short Films Program. A special collaboration between DREFF and the Ecofilm International Environmental Short Film Festival in Mexico.