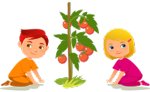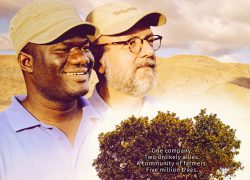 Kombit, The Cooperative
USA – 2016
Screening:
Wednesday, September 14 - 11:30am
Colegio Dominicano de Santiago, Santiago de los Caballeros
Thursday, September 15 - 10:00am
Instituto Técnico Superior Comunitario (ITSC), Santo Domingo
Friday, September 16 - 10:00am
UTESA, Puerto Plata/Sosua
Once known as the richest agricultural country in the Caribbean, Haiti has been wracked by instability and natural disasters. Today the country is 98% deforested with little of its once prosperous agricultural industry enduring. Over the course of 5 years, we follow Timberland's support of a nascent partnership between a Haitian agronomist and a former NGO leader which leads to the creation of the non-profit Smallholder Farmers Alliance (SFA). Together they commit to empowering communities of farmers to plant millions of trees while improving their crop yields.
Director: Gabriel London
Country: USA
Year: 2016
Duration: 45min
Language: English, Haitian Creole
Subtitles: English
Gabriel London
As partner and creative director of Found Object, Gabriel conceives of content and strategy for CSR and NGO clients looking to create a public impact. With a background in documentary filmmaking, Gabriel's career focus has been on storytelling around major policy issues of the day. He has produced and directed films and campaigns that bring overlooked stories to an international audience, dealing with issues ranging from prison conditions to climate change. His films have been broadcast nationally and internationally on television networks such as MTV, and featured in festivals including IDFA, Urbanworld Film Festival, and Live Earth.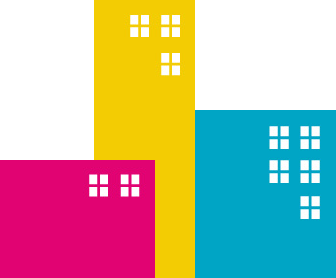 Categories
Sustainable Foods
Films to help us reflect on the food we eat, how it's produced, and the effects of our daily eating decisions on our environment.
Biodiversity
These films help us explore the oceans and seas and their corals; birds and other species under threat of extinction; and the abuses committed by humans against global biodiversity. Inspiring, emotive, dramatic, and impactful stories that are guaranteed to rouse any viewer out of apathy.
Climate Change
A selection of films showing the broad reach of the effects of climate change on our lives. From innovative looks at previously neglected sectors (such as commercial shipping) to reflections on properly evaluating a nation's wealth through its natural resources, cultural heritage, and opportunities for improvement in all areas affected by climate change.
Clean Energy
A look at clean energy alternatives that open the path to a future free of fossil fuels. Films analyzing issues ranging from the effects of coal on the Dominican-Haitian border and oil spills in our oceans, to a survey of the currently available sources of renewable energy.
Sustainable Practices and Attitudes
Provocative projects, innovative ideas, and manifold possibilities that show us how to adopt new attitudes and practices to contribute to sustainability. In our daily consumption of products and services (electricity, clothing, hygiene products, and more), in building our homes, in recycling: small actions can yield big results.
And there's more...
Ecofilm Kids' Short Films Program. A special collaboration between DREFF and the Ecofilm International Environmental Short Film Festival in Mexico.