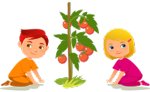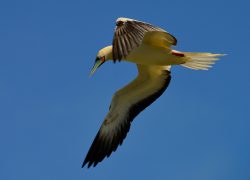 Great Oceanic Migrators
Canada – 2013
Screening:
Thursday, September 15 - 9:00am - 6:00pm
FUNGLODE, Santo Domingo
The last episode of the series "1,000 days for the Planet" focuses on some of the ocean's great migrators and relates one of humanity's most important conservation victories: the recovery of the humpback whale. In the Dominican Republic, scientists are trying to solve the mystery of this species' migratory routes. But new dangers, such as plastic pollution, now threaten the health of our oceans. A new "garbage patch" was recently discovered in the middle of the Atlantic Ocean. And in the Pacific, albatrosses mistake pieces of plastic for food and feed over five tonnes of it to their chicks every year.
Directors: Jean Lemire, Yanick Rose
Country: Canada
Year: 2013
Duration: 50 min
Language: English
Subtitles: Spanish
General Audience
Jean Lemire
Trained as a biologist, Jean Lemire began a parallel career in filmmaking in 1987 to combine his love of research and science communication. Lemire and his team of sailors and scientists took the legendary Northwest Passage in 2002 (Arctic Mission), overwintered in the Antarctic in 2005-2006 on a 430-day mission (Antarctic Mission), and, in 2012, embarked on 1000 Days for the Planet, a three-year journey around the world to take stock of worldwide biodiversity, in conjunction with the Secretariat of the UN Convention on Biological Diversity. His films have won many prestigious prizes, including over 20 Gémeaux and Gemini awards, recognizing excellence in televisual production.
Yanick Rose
Yanick Rose is director and director of photography. He directed and filmed a lot of documentaries and reports; his work has allowed to  travel all over the planet, and visit more than 60 countries. At ease behind the camera as well on land, on water, under water or in the mountains, he is also editor and steadicam operator, a system that allows for movement  of fluid and stable camera. Passionate and perfectionist, he is ready to make every effort to succeed in capturing the image he has in mind or find the right camera angle. His work has among others been awarded a Gemini Award in 2009 for best photographic direction for Baby-Boomers to assault Mount Mera. Specializing in scientific documentaries for ten years, he worked for Découverte aired on Radio-Canada. He is the co-director and cinematographer of Mission 1000 days for the planet and its challenges so for granted in unusual and hectic career of this adventurer.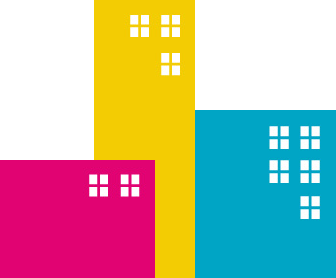 Categories
Sustainable Foods
Films to help us reflect on the food we eat, how it's produced, and the effects of our daily eating decisions on our environment.
Biodiversity
These films help us explore the oceans and seas and their corals; birds and other species under threat of extinction; and the abuses committed by humans against global biodiversity. Inspiring, emotive, dramatic, and impactful stories that are guaranteed to rouse any viewer out of apathy.
Climate Change
A selection of films showing the broad reach of the effects of climate change on our lives. From innovative looks at previously neglected sectors (such as commercial shipping) to reflections on properly evaluating a nation's wealth through its natural resources, cultural heritage, and opportunities for improvement in all areas affected by climate change.
Clean Energy
A look at clean energy alternatives that open the path to a future free of fossil fuels. Films analyzing issues ranging from the effects of coal on the Dominican-Haitian border and oil spills in our oceans, to a survey of the currently available sources of renewable energy.
Sustainable Practices and Attitudes
Provocative projects, innovative ideas, and manifold possibilities that show us how to adopt new attitudes and practices to contribute to sustainability. In our daily consumption of products and services (electricity, clothing, hygiene products, and more), in building our homes, in recycling: small actions can yield big results.
And there's more...
Ecofilm Kids' Short Films Program. A special collaboration between DREFF and the Ecofilm International Environmental Short Film Festival in Mexico.