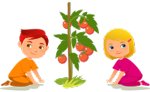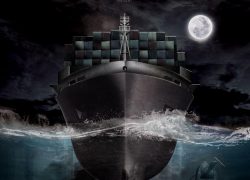 FREIGHTENED: The Real Price of Shipping
Spain, France – 2016
Screening:
Wednesday, September 14 - 1:00pm
Ministerio de Medio Ambiente y Recursos Naturales, Santo Domingo
Wednesday, September 14 - 6:00pm
Embajada de Francia en la República Dominicana, Santo Domingo
Thursday, September 15 - 6:00pm
Alianza Francesa de Santo Domingo (AFSD), Santo Domingo
Friday, September 16 - 6:00pm
Universidad APEC, Santo Domingo
The cargo shipping industry is a key player in world economy and forms the basis of our very model of modern civilization. Yet the functioning and regulations of this business remain largely obscure to many, and its hidden costs affect us all. FREIGHTENED answers questions such as: Who pulls the strings in this multi-billion dollar business? To what extent does the industry control our policy makers? How does it affect the environment above and below the waterline? And what's life like for modern seafarers?
Director: Denis Delestrac
Country: Spain, France
Year: 2016
Duration: 84 min
Language: English
Subtitles: Spanish
Denis Delestrac
Denis Delestrac stepped into filmmaking in 2001 when he met legendary photographer Steve McCurry, later to become the subject of The Face of the human Condition. This was the first segment of the Nomads series that took the young director around the globe and forged his creative voice. In 2009, he teamed with executive producer Mark Achbar (Director of The Corporation) and signed Pax Americana . It received numerous accolades and led Denis to his next film Sand Wars, selected in over 40 festivals and winner of 15 awards including a Gold Panda, the Greenpeace Prize and a Gemini Award, placing Delestrac as one of Europe's most bankable non-fiction directors. His recent film Banking Nature won 8 Awards, including the Greenpeace Prize 2016. Freightened, The True Cost of Shipping is the director's latest production. His films unstitch the hidden mechanics of our society, ones that blatantly stare us in the face and yet we are completely oblivious to. The force with which Delestrac exposes controversial issues has sparked public debate and influenced political decision-making internationally, positioning him as one of the most influential investigative filmmakers this past decade.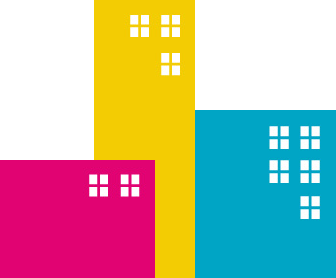 Categories
Sustainable Foods
Films to help us reflect on the food we eat, how it's produced, and the effects of our daily eating decisions on our environment.
Biodiversity
These films help us explore the oceans and seas and their corals; birds and other species under threat of extinction; and the abuses committed by humans against global biodiversity. Inspiring, emotive, dramatic, and impactful stories that are guaranteed to rouse any viewer out of apathy.
Climate Change
A selection of films showing the broad reach of the effects of climate change on our lives. From innovative looks at previously neglected sectors (such as commercial shipping) to reflections on properly evaluating a nation's wealth through its natural resources, cultural heritage, and opportunities for improvement in all areas affected by climate change.
Clean Energy
A look at clean energy alternatives that open the path to a future free of fossil fuels. Films analyzing issues ranging from the effects of coal on the Dominican-Haitian border and oil spills in our oceans, to a survey of the currently available sources of renewable energy.
Sustainable Practices and Attitudes
Provocative projects, innovative ideas, and manifold possibilities that show us how to adopt new attitudes and practices to contribute to sustainability. In our daily consumption of products and services (electricity, clothing, hygiene products, and more), in building our homes, in recycling: small actions can yield big results.
And there's more...
Ecofilm Kids' Short Films Program. A special collaboration between DREFF and the Ecofilm International Environmental Short Film Festival in Mexico.