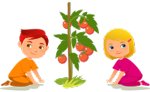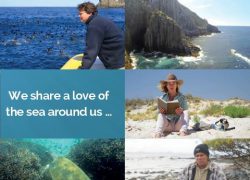 The Sea & Me / A Journey through the Eyes of the Reef
Australia – 2015
Screening:
Wednesday, September 14 - 9:00am
Ministerio de Medio Ambiente y Recursos Naturales, Santo Domingo
Wednesday, September 14 - 3:00pm
Iván García Teatro Escuela, Puerto Plata/Sosua
Thursday, September 15 - 11:00am
Colegio Bilingue New Horizons, Santo Domingo
Friday, September 16 - 8:00am
Liceo Francés de Santo Domingo, Santo Domingo
From the east coast of Australia to the far west, the country's oceans are facing a number of man-made pressures. The Sea and Me and A Journey through the Eyes of the Reef are just two stories out of a series of short documentaries, showing Australians coming together from all walks of life to show how marine parks and sanctuary areas can help to heal our oceans, allowing marine life to thrive once more.
Directors: Danielle Ryan and James Sheerwood
Country: Australia
Year: 2015
Duration: 28 min / 16 min
Language: English
Subtitles: Spanish
Danielle Ryan and James Sheerwood
James and Danielle are grassroots documentary-makers, who live in Sydney, Australia. Together, they have won about eight film festival awards. They have tackled a range of tough social issues in their works ranging from wildlife poaching to child labor on their journeys through Central America for broadcast television, to issues looking at Australia's marine protected areas. James has worked in film and television his whole work life and has a marine science degree, while Danielle comes from a creative writing and journalism background. They love the sea, and are just thrilled to have met so many fascinating people on their adventures around Australia and overseas, while collecting true stories and demystifying the issues and science around some of today's biggest challenges.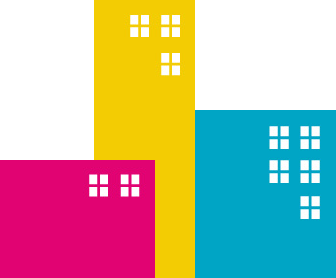 Categories
Sustainable Foods
Films to help us reflect on the food we eat, how it's produced, and the effects of our daily eating decisions on our environment.
Biodiversity
These films help us explore the oceans and seas and their corals; birds and other species under threat of extinction; and the abuses committed by humans against global biodiversity. Inspiring, emotive, dramatic, and impactful stories that are guaranteed to rouse any viewer out of apathy.
Climate Change
A selection of films showing the broad reach of the effects of climate change on our lives. From innovative looks at previously neglected sectors (such as commercial shipping) to reflections on properly evaluating a nation's wealth through its natural resources, cultural heritage, and opportunities for improvement in all areas affected by climate change.
Clean Energy
A look at clean energy alternatives that open the path to a future free of fossil fuels. Films analyzing issues ranging from the effects of coal on the Dominican-Haitian border and oil spills in our oceans, to a survey of the currently available sources of renewable energy.
Sustainable Practices and Attitudes
Provocative projects, innovative ideas, and manifold possibilities that show us how to adopt new attitudes and practices to contribute to sustainability. In our daily consumption of products and services (electricity, clothing, hygiene products, and more), in building our homes, in recycling: small actions can yield big results.
And there's more...
Ecofilm Kids' Short Films Program. A special collaboration between DREFF and the Ecofilm International Environmental Short Film Festival in Mexico.