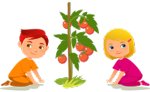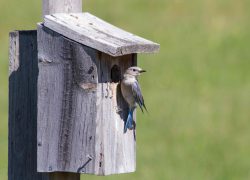 Screening:
Wednesday, September 14 - 11:00am
Liceo Francés de Santo Domingo
Thursday, September 15 - 10:00am
Palacio del Cine- Bella Terra, Santiago de los Caballeros
Thursday, September 15 - 3:00pm
Iván García Teatro Escuela, Puerto Plata/Sosua
Friday, September 16 - 10:00am
Centro Cultural Perelló, Baní
Bluebird Man is the story of 94-year-old Al Larson, a self-taught conservation hero who has committed the last 38 years of his life to saving North America's bluebirds. Al grew up in the remote Owyhee Mountains of Southwest Idaho during the Great Depression where he saw his first bluebird and developed a love for wildlife. Decades later, Al was inspired to join a growing movement of citizen scientists who over the past three decades have helped reverse bluebird declines by setting up networks of nest boxes specifically designed to provide nesting habitat for this enigmatic bird. Breathtaking scenery, intimate conversations and stunning footage create a powerful film with the goal of inspiring our next generation of citizen scientists.
Directors: Neil Paprocki and Matthew Podolsky
Country: USA
Year: 2014
Duration: 28 min
Language: Inglés / English
Subtitles: Spanish
Neil Paprocki and Matthew Podolsky
Matthew and Neil co-founded the non-profit production company Wild Lens in 2011 with the goal of addressing wildlife conservation issues through documentary storytelling. Matthew and Neil worked closely on the first film produced by Wild Lens, Scavenger Hunt, about the recovery of the California condor and the issue of lead poisoning from spend ammunition. The two filmmakers came together again for the production of Bluebird Man, spending an entire season following 94-year-old Al Larson in his efforts to reverse bluebird population declines in Idaho.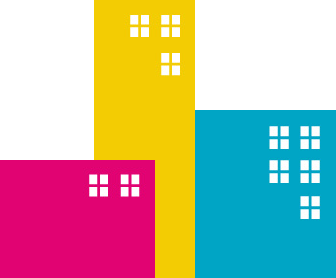 Categories
Sustainable Foods
Films to help us reflect on the food we eat, how it's produced, and the effects of our daily eating decisions on our environment.
Biodiversity
These films help us explore the oceans and seas and their corals; birds and other species under threat of extinction; and the abuses committed by humans against global biodiversity. Inspiring, emotive, dramatic, and impactful stories that are guaranteed to rouse any viewer out of apathy.
Climate Change
A selection of films showing the broad reach of the effects of climate change on our lives. From innovative looks at previously neglected sectors (such as commercial shipping) to reflections on properly evaluating a nation's wealth through its natural resources, cultural heritage, and opportunities for improvement in all areas affected by climate change.
Clean Energy
A look at clean energy alternatives that open the path to a future free of fossil fuels. Films analyzing issues ranging from the effects of coal on the Dominican-Haitian border and oil spills in our oceans, to a survey of the currently available sources of renewable energy.
Sustainable Practices and Attitudes
Provocative projects, innovative ideas, and manifold possibilities that show us how to adopt new attitudes and practices to contribute to sustainability. In our daily consumption of products and services (electricity, clothing, hygiene products, and more), in building our homes, in recycling: small actions can yield big results.
And there's more...
Ecofilm Kids' Short Films Program. A special collaboration between DREFF and the Ecofilm International Environmental Short Film Festival in Mexico.