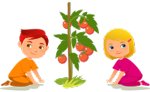 Cowspiracy: The Sustainability Secret
USA – 2014
Screening:
Wednesday, September 14 - 6:00pm
Academia de Ciencias de la República Dominicana, Santo Domingo
Thursday, September 15 - 11:00am
Liceo Francés, Santo Domingo
Friday, September 16 - 9:00am
St. Michael's School, Santo Domingo
Cowspiracy: The Sustainability Secret is a groundbreaking feature-length environmental documentary following intrepid filmmaker Kip Andersen as he uncovers the most destructive industry facing the planet today – and investigates why the world's leading environmental organizations are too afraid to talk about it. Animal agriculture is the leading cause of deforestation, water consumption and pollution, is responsible for more greenhouse gases than the transportation industry, and is a primary driver of rainforest destruction, species extinction, habitat loss, topsoil erosion, ocean "dead zones," and virtually every other environmental ill. Yet it goes on, almost entirely unchallenged.
Directors: Kip Andersen, Keegan Kuhn
Country: USA
Year: 2014
Duration: 85 min
Language: English
Subtitles: Spanish
Keegan Kuhn
Keegan Kuhn is a videographer, award-winning documentary filmmaker, and professional musician living in San Francisco. He has worked with nonprofit organizations and been involved in social justice movements for virtually his entire life. His film career has taken him as far as the remote interior of Alaska to document modern homesteaders, to the high deserts of the American west filming the nation's remaining wild horses, to rural agricultural communities and dirty urban streets. He is motivated by a deep desire to shed light on untold stories of the most downtrodden in our society, and to raise to awareness through greater visibility of social justice issues.
Kip Andersen
Kip Andersen is a graduate of Cal Poly San Luis Obispo school of business and has called San Francisco home for more than a decade. Kip Andersen's environmental awakening came as a result of An Inconvenient Truth. He is the founder of AUM Films and Media, a non-profit organization focused on creating films and media that promote thrivability, compassion, and harmony for all life. He is also an entrepreneur, as well as a certified Jivamukti and Kundalini yoga teacher.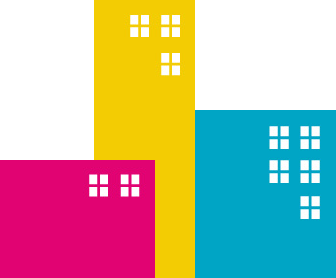 Categories
Sustainable Foods
Films to help us reflect on the food we eat, how it's produced, and the effects of our daily eating decisions on our environment.
Biodiversity
These films help us explore the oceans and seas and their corals; birds and other species under threat of extinction; and the abuses committed by humans against global biodiversity. Inspiring, emotive, dramatic, and impactful stories that are guaranteed to rouse any viewer out of apathy.
Climate Change
A selection of films showing the broad reach of the effects of climate change on our lives. From innovative looks at previously neglected sectors (such as commercial shipping) to reflections on properly evaluating a nation's wealth through its natural resources, cultural heritage, and opportunities for improvement in all areas affected by climate change.
Clean Energy
A look at clean energy alternatives that open the path to a future free of fossil fuels. Films analyzing issues ranging from the effects of coal on the Dominican-Haitian border and oil spills in our oceans, to a survey of the currently available sources of renewable energy.
Sustainable Practices and Attitudes
Provocative projects, innovative ideas, and manifold possibilities that show us how to adopt new attitudes and practices to contribute to sustainability. In our daily consumption of products and services (electricity, clothing, hygiene products, and more), in building our homes, in recycling: small actions can yield big results.
And there's more...
Ecofilm Kids' Short Films Program. A special collaboration between DREFF and the Ecofilm International Environmental Short Film Festival in Mexico.