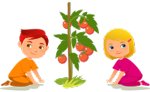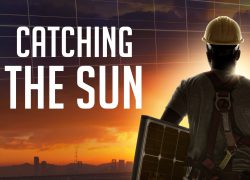 Catching the Sun
USA and China – 2016
Screening:
Wednesday, September 14 - 6:00pm
Universidad APEC, Santo Domingo
Thursday, September 15 - 1:00pm
Liceo Científico Dr. Miguel Canela Lázaro, Hermanas Mirabal (Salcedo)
Friday, September 16 - 11:00am
St. Michael's School, Santo Domingo
An unemployed American worker, a Tea Party activist, and a Chinese solar entrepreneur race to lead the clean energy future. But who wins and who loses the battle for power in the 21st century? Through the stories of workers and entrepreneurs in the U.S. and China, Catching the Sun captures the story of the global energy transition from the perspective of workers and entrepreneurs building solutions to income inequality and climate change with their own hands. Their successes and failures speak to one of the biggest questions of our time: will the U.S. actually be able to build a clean energy economy?
Director: Shalini Kantayya
Country: USA and China
Year: 2016
Duration: 73min
Language: English
Subtitles: Spanish
Shalini Kantayya
Shalini Kantayya, filmmaker and eco-activist, finished in the top 10 on Fox's ON THE LOT, a show by Steven Spielberg in search of Hollywood's next great director. Her sci-fi film about the world water crisis, a DROP of LIFE, won Best Short at Palm Beach International, and was broadcast on national television in the U.S. and India. A William J. Fulbright Scholar, Shalini has received recognition from the Sundance Documentary Program, IFP Spotlight on Documentary, New York Women in Film and Television, and the John D. and Catherine T. MacArthur Foundation. She is a Sundance Fellow, a TED Fellow, and was a finalist for the ABC Disney | Directors Guild of America Directing Fellowship.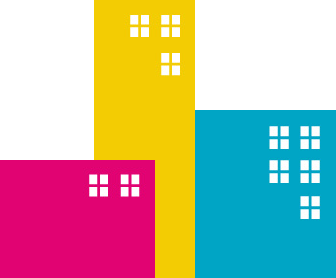 Categories
Sustainable Foods
Films to help us reflect on the food we eat, how it's produced, and the effects of our daily eating decisions on our environment.
Biodiversity
These films help us explore the oceans and seas and their corals; birds and other species under threat of extinction; and the abuses committed by humans against global biodiversity. Inspiring, emotive, dramatic, and impactful stories that are guaranteed to rouse any viewer out of apathy.
Climate Change
A selection of films showing the broad reach of the effects of climate change on our lives. From innovative looks at previously neglected sectors (such as commercial shipping) to reflections on properly evaluating a nation's wealth through its natural resources, cultural heritage, and opportunities for improvement in all areas affected by climate change.
Clean Energy
A look at clean energy alternatives that open the path to a future free of fossil fuels. Films analyzing issues ranging from the effects of coal on the Dominican-Haitian border and oil spills in our oceans, to a survey of the currently available sources of renewable energy.
Sustainable Practices and Attitudes
Provocative projects, innovative ideas, and manifold possibilities that show us how to adopt new attitudes and practices to contribute to sustainability. In our daily consumption of products and services (electricity, clothing, hygiene products, and more), in building our homes, in recycling: small actions can yield big results.
And there's more...
Ecofilm Kids' Short Films Program. A special collaboration between DREFF and the Ecofilm International Environmental Short Film Festival in Mexico.