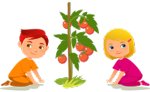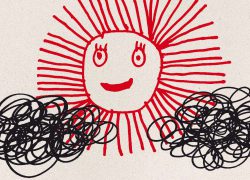 Good Morning Taranto
Italy – 2014
Screening:
Saturday, September 17 - 5:00pm
Palacio del Cine – Agora, Santo Domingo
Good Morning Taranto is a tensional and passionate journey through an area surrounded by clouds of smog. An intoxicated city at an unsustainable level. Air, land and water are all poisoned by the blasting furnaces of Ilva where coal is burned to produce steel. Ilva is the largest steel plant in Europe and was built right next to Taranto's suburbs nearly fifty years ago. The film mirrors a country in decline, stuck in open conflicts between the industrial sector and the environment, identity and alienation, health and labour.
Director: Paolo Pisanelli
Country: Italy
Year: 2014
Duration: 84 min
Language: Italian
Subtitles: Spanish
Paolo Pisanelli is a filmmaker who started working as photographer. He got a degree in Architecture and a Certificate from the Centro Sperimentale di Cinematografia. Since 1997 he devoted himself to film-making releasing documentaries screened at national and international festivals and won several awards. In 1998 he co-founded the association Big Sur, a cinematographic production studio and a communications agency. He has made documentaries for Fandango, Indigo Film, Big Sur, Arte-ZDF, Telepiù, Planète France, Sky, RTSI. He is the creator and artistic director of the cinematographic festival Cinema del Reale held in Salento, Italy, yearly.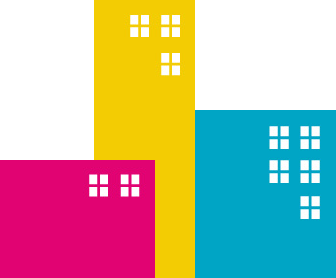 Categories
Sustainable Foods
Films to help us reflect on the food we eat, how it's produced, and the effects of our daily eating decisions on our environment.
Biodiversity
These films help us explore the oceans and seas and their corals; birds and other species under threat of extinction; and the abuses committed by humans against global biodiversity. Inspiring, emotive, dramatic, and impactful stories that are guaranteed to rouse any viewer out of apathy.
Climate Change
A selection of films showing the broad reach of the effects of climate change on our lives. From innovative looks at previously neglected sectors (such as commercial shipping) to reflections on properly evaluating a nation's wealth through its natural resources, cultural heritage, and opportunities for improvement in all areas affected by climate change.
Clean Energy
A look at clean energy alternatives that open the path to a future free of fossil fuels. Films analyzing issues ranging from the effects of coal on the Dominican-Haitian border and oil spills in our oceans, to a survey of the currently available sources of renewable energy.
Sustainable Practices and Attitudes
Provocative projects, innovative ideas, and manifold possibilities that show us how to adopt new attitudes and practices to contribute to sustainability. In our daily consumption of products and services (electricity, clothing, hygiene products, and more), in building our homes, in recycling: small actions can yield big results.
And there's more...
Ecofilm Kids' Short Films Program. A special collaboration between DREFF and the Ecofilm International Environmental Short Film Festival in Mexico.