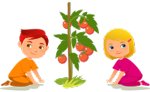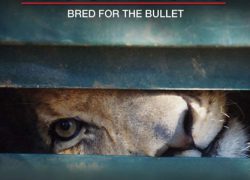 Blood Lions
South Africa – 2015
Screening:
Wednesday, September 14 - 10:00am
UTESA, Puerto Plata/Sosua
Thursday, September 15 - 6:00pm
Universidad APEC, Santo Domingo
Friday, September 16 - 6:00pm
Universidad Nacional Pedro Henríquez Ureña (UNPHU), Santo Domingo
Blood Lions follows acclaimed environmental journalist and safari operator Ian Michler, and Rick Swazey, an American hunter, on their journey to uncover the realities about predator breeding and canned lion hunting. Lions bred for slaughter in South Africa is big business. Over 1000 captive-bred, hand-reared lions were killed in the country last year, fueling a multimillion-dollar international industry. Michler investigates the breeding farms where lions are hand-reared to be sold to the hunting industry, and to the lion bone trade in Asia. It is a story that blows the lid off all the conservation claims made by the breeders and hunters in attempting to justify what they do.
Directors: Bruce Young, Nick Chevallier
Country: South Africa
Year: 2015
Duration: 84min
Language: English
Subtitles: Spanish
Bruce Young
Blood Lions is Bruce's directorial debut. Drawn by the plight of the lions and our relationship with wild animals, this is the perfect project for Bruce to bring his storytelling skills to the fore. Prior to this, Bruce spent 10 years working as an actor in South Africa and the USA, appearing in Lethal Weapon 2 opposite Mel Gibson. Bruce has written scripts for a broad range of film genres and styles including feature films, television dramas, sitcoms and natural history documentaries. Highlights include head-writing on MNet's League of Glory, writing the script for the ROSCAR award-winning Kalahari Tails and being a member of the team that won a SAFTA writing award for the series Sokhulu & Partners.
Nick Chevallier
Based out of Cape Town, South Africa with a deep love for the natural world, Nick is a Director/Cameraman with some 30 years experience in filming socio-environmental documentaries around Africa. He focuses on stories relating to wildlife, research, conservation education and community-based projects throughout Africa, working with local and international TV production companies and a variety of charities/NGOs.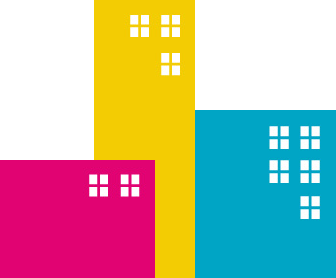 Categories
Sustainable Foods
Films to help us reflect on the food we eat, how it's produced, and the effects of our daily eating decisions on our environment.
Biodiversity
These films help us explore the oceans and seas and their corals; birds and other species under threat of extinction; and the abuses committed by humans against global biodiversity. Inspiring, emotive, dramatic, and impactful stories that are guaranteed to rouse any viewer out of apathy.
Climate Change
A selection of films showing the broad reach of the effects of climate change on our lives. From innovative looks at previously neglected sectors (such as commercial shipping) to reflections on properly evaluating a nation's wealth through its natural resources, cultural heritage, and opportunities for improvement in all areas affected by climate change.
Clean Energy
A look at clean energy alternatives that open the path to a future free of fossil fuels. Films analyzing issues ranging from the effects of coal on the Dominican-Haitian border and oil spills in our oceans, to a survey of the currently available sources of renewable energy.
Sustainable Practices and Attitudes
Provocative projects, innovative ideas, and manifold possibilities that show us how to adopt new attitudes and practices to contribute to sustainability. In our daily consumption of products and services (electricity, clothing, hygiene products, and more), in building our homes, in recycling: small actions can yield big results.
And there's more...
Ecofilm Kids' Short Films Program. A special collaboration between DREFF and the Ecofilm International Environmental Short Film Festival in Mexico.