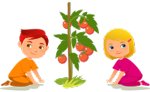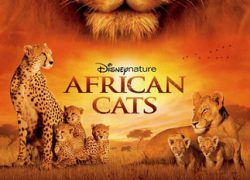 Screening:
Wednesday, September 14 - 3:00pm
Cinema Oasis, Bonao
Saturday, September 17 - 3:00pm
Caribbean Cinemas Multiplaza, La Romana
An epic true story set against the backdrop of one of the wildest places on Earth, African Cats captures the real-life love, humor, and determination of the majestic kings of the savanna. Narrated by Samuel L. Jackson, the story features Mara, an endearing lion cub who strives to grow up with her mother's strength, sprit, and wisdom; Sita, a fearless cheetah and single mother of five mischievous newborns; and Fang, a proud leader of the pride who must defend his family from a rival lion and his sons.
Directors: Alastair Fothergill, Keith Scholey
Country: USA
Year: 2011
Duration: 89 min
Language: English
Subtitles: Spanish
Keith Scholey
Born and raised in East Africa, KEITH SCHOLEY (Directed by/Produced by/Narration Written by) qualified as a zoologist with both a degree and PhD from Bristol University. In 1982 he began work as a wildlife stills photographer, a passion he pursued throughout his television career. He also began working with the BBC Natural History Unit as a researcher and subsequently became a producer, making many films for the Natural World and Wildlife on One series, as well as for special series including David Attenborough's award-winning The Private Life of Plants. In 1993 he became an executive producer running Wildlife on One and creating popular series such as the Wildlife Specials and Big Cat Diary. In 1998 Scholey was appointed the head of the BBC's Natural History Unit and as editor in-chief, oversaw series including David Attenborough's The Life of Birds and The Life of Mammals, Blue Planet, Andes to Amazon, Cousins and Wild Africa. In 2002 he was appointed Controller of Specialist Factual at the BBC, responsible for in-house natural history, science, history, arts, business and religious productions . Natural history productions made during this time included Springwatch, David Attenborough's "Life in the Undergrowth" and "Planet Earth." In 2006 he was appointed Controller of Factual Production, responsible for all of the BBC's in-house factual television production in England and also the deputy chief creative officer for Vision Productions. The productions for which Scholey has been responsible have won numerous awards, including Emmys®, BAFTAs, Wildscreen Pandas and Jackson Hole Awards. He is currently the executive producer of the Discovery series "Wild Planet: North America" as well as joint producer of African Cats.
Alastair Fothergill
Fothergill was described by the Wall Street Journal as "the Spielberg of nature films." He is the director of four previous Disneynature productions—African Cats and Bear with director Keith Scholey, and Chimpanzee and Earth with director Mark Linfield. All four number among the top six highest-grossing feature-length nature films in North American box-office history. Fothergill's other theatrical credits as a director include Deep Blue. From 2002 to 2006, Fothergill was series producer of "Planet Earth," one of the most cri cally acclaimed documentary series of all me. Most recently, he executive produced the BBC/Discovery Channel series Frozen Planet, a natural history of the polar regions. Fothergill executive produced the landmark series for the BBC, The Hunt, examining the strategies used by predators and prey, to be broadcast worldwide in 2015. His many other credits include Life in the Freezer and Blue Planet. Fothergill studied zoology at Durham University and began his career in 1983 when he joined the BBC's renowned Natural History Unit. He served as head of the Natural History Unit from 1992 until 1998.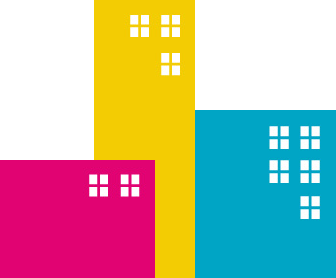 Categories
Sustainable Foods
Films to help us reflect on the food we eat, how it's produced, and the effects of our daily eating decisions on our environment.
Biodiversity
These films help us explore the oceans and seas and their corals; birds and other species under threat of extinction; and the abuses committed by humans against global biodiversity. Inspiring, emotive, dramatic, and impactful stories that are guaranteed to rouse any viewer out of apathy.
Climate Change
A selection of films showing the broad reach of the effects of climate change on our lives. From innovative looks at previously neglected sectors (such as commercial shipping) to reflections on properly evaluating a nation's wealth through its natural resources, cultural heritage, and opportunities for improvement in all areas affected by climate change.
Clean Energy
A look at clean energy alternatives that open the path to a future free of fossil fuels. Films analyzing issues ranging from the effects of coal on the Dominican-Haitian border and oil spills in our oceans, to a survey of the currently available sources of renewable energy.
Sustainable Practices and Attitudes
Provocative projects, innovative ideas, and manifold possibilities that show us how to adopt new attitudes and practices to contribute to sustainability. In our daily consumption of products and services (electricity, clothing, hygiene products, and more), in building our homes, in recycling: small actions can yield big results.
And there's more...
Ecofilm Kids' Short Films Program. A special collaboration between DREFF and the Ecofilm International Environmental Short Film Festival in Mexico.