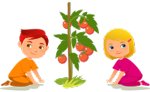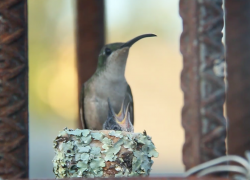 7 Grams
Dominican Republic – 2015
Screening:
Wednesday, September 14 - 1:00pm
Liceo Científico Dr. Miguel Canela Lázaro, Hermanas Mirabal (Salcedo)
Based on a true story, this film -winner of the 2015 edition of DREFF's Globo Verde Dominicano- takes place in a small rural community in the Dominican Republic, and recounts the life of a Hispaniolan Emerald (one of the smallest birds in the world, endemic species) who decides to build her nest and lay her eggs in a support pillar of a school building under construction. Why does the bird choose this place, with all the noise and confusion? It's not clear. But the workers decide that they will protect the bird until its eggs are hatched.
Directors: Jonatán Vila, Hadzael Gómez
Country: Dominican Republic
Duration: 12 min
Language: Spanish
Subtitles: English
Hadzael Gómez
Hadzael Gómez Vásquez was born in Santiago de los Caballeros, Dominican Republic. He is an architect with a degree from the Pontificia Universidad Católica Madre y Maestra and a real estate appraiser. He studied Painting at the School of Fine Arts and was a student of professor Reynaldo Castellanos (Bottin). An aficionado of artistic and sports photography, he also produces videos. In 2015 he won the Globo Verde Dominicano Award in the Short Film category for his film 7 Grams, which he directed along with Jonatán Vila.
Jonatán Vila
Jonatán Vila Gómez is from Santiago de los Caballeros, Dominican Republic. He is an audiovisual producer and 2D animator with a degree in Social Communications and a minor in Audiovisual Production from the Madre y Maestra Pontifical Catholic University. He has completed courses in 2D and 3D animation in the Dominican Republic and abroad. In 2014, Vila founded his own production studio, Vilateral Media. That same year, he was accepted to the Vancouver Film School, Canada, for the 2016–17 term. His projects have won several different competitions: Best Short Documentary, Globo Verde Dominicano Award, 2015; and First place for animated media campaign, National Network for Business Support for Environmental Protection (ECORED), 2011.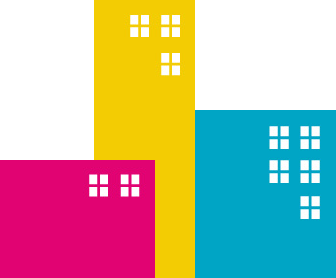 Categories
Sustainable Foods
Films to help us reflect on the food we eat, how it's produced, and the effects of our daily eating decisions on our environment.
Biodiversity
These films help us explore the oceans and seas and their corals; birds and other species under threat of extinction; and the abuses committed by humans against global biodiversity. Inspiring, emotive, dramatic, and impactful stories that are guaranteed to rouse any viewer out of apathy.
Climate Change
A selection of films showing the broad reach of the effects of climate change on our lives. From innovative looks at previously neglected sectors (such as commercial shipping) to reflections on properly evaluating a nation's wealth through its natural resources, cultural heritage, and opportunities for improvement in all areas affected by climate change.
Clean Energy
A look at clean energy alternatives that open the path to a future free of fossil fuels. Films analyzing issues ranging from the effects of coal on the Dominican-Haitian border and oil spills in our oceans, to a survey of the currently available sources of renewable energy.
Sustainable Practices and Attitudes
Provocative projects, innovative ideas, and manifold possibilities that show us how to adopt new attitudes and practices to contribute to sustainability. In our daily consumption of products and services (electricity, clothing, hygiene products, and more), in building our homes, in recycling: small actions can yield big results.
And there's more...
Ecofilm Kids' Short Films Program. A special collaboration between DREFF and the Ecofilm International Environmental Short Film Festival in Mexico.