FREE ADMISSION! - Open to the public
Yako‐na means "rising water" in the language of the indigenous people of the San Marcos River in Texas. This film is a visual journey through the crystal clear waters of the San Marcos River and its headwaters at Spring Lake. The story takes the viewer from prehistoric times, through the modern era, on an impressionistic journey from the perspective of the river.
Director Bio
Anlo Sepulveda and Paul Collins are Texas based filmmakers who entered the scene with Sepulveda's directorial debut, Otis Under Sky, at SXSW 2011, which Collins co‐produced. Inspired by the beauty of the San Marcos River and pure cinema films such as The Qatsi Trilogy and Baraka, they came together to create the multi‐award winning film Yakona.
Back to All Films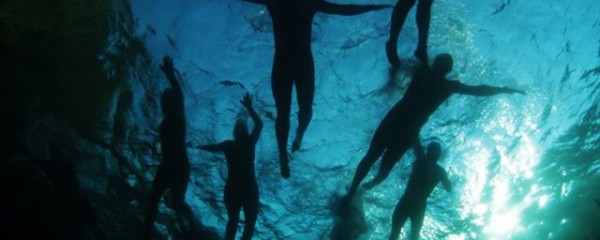 Credits
Director: Paul Collins & Anlo Sepulveda
Country: USA
Year: 2014
Duration: 83 min
Language: English