FREE ADMISSION! - Open to the public
Film:
Once Upon a Tree
Netherlands - 2014
Sitting in her favorite oak tree, 11‐year old Filine encounters little wonders in the natural world around her. She sees the beauty and dramas of the life in and around a tree most people are not aware of. Then, as trees fall down in the forest, Filine starts to fear that one day she will lose the special oak tree. The rebellious girl makes a plan to stop the tree chopping in the forest. But what if nothing changes?
Director Bio
After finishing her MSC in Biology and MA in Philosophy at the University of Amsterdam, Marleen van der Werf graduated with her MA in (wildlife) documentary filmmaking with the film Wadland. This film represents the search for a lost childhood memory in a tidal area where time and space continually change. Change is also a main theme in the documentary Once Upon a Tree in which she again combines her love for both nature and philosophy.
Back to All Films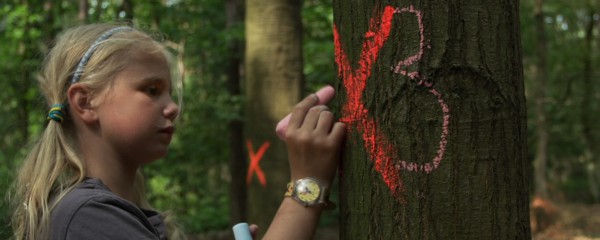 Credits
Director: Marleen van der Werf
Country: The Netherlands
Year: 2014
Duration: 14 min
Language: Dutch
Screening:

Tuesday, September 8 - 10:00 AM
Biblioteca Infantil y Juvenil República Dominicana
Santo Domingo
Wednesday, September 9 - 10:00 AM
Casa de la Cultura de Constanza
La Vega
Wednesday, September 9 - 4:00 PM
Colegio Bilingue New Horizons
Santo Domingo
Thursday, September 10 - 10:00 AM
Palacio del Cine- Agora Mall
Santo Domingo
Thursday, September 10 - 10:00 AM
Palacio del Cine- Santiago
Santiago de los Caballeros
Thursday, September 10 - 10:00 AM
Centro Cultural Monina Campora
San Juan de la Maguana
Thursday, September 10 - 3:00 PM
Cinema Oasis
Bonao
Thursday, September 10 - 7:00 PM
Centro de Capacitación de SurFuturo (Padre Las Casas)
Azua
Friday, September 11 - 10:00 AM
Centro Cultural Narciso Gonzalez
Santo Domingo
Saturday, September 12 - 10:00 AM
Centro Cultural Perelló
Baní