Thin Ice

Climate science has been coming under increasing attack. Geologist Simon Lamb takes a look at what's really happening with global warming by filming scientists at work in the Arctic, the Antarctic and around the world.
The result is a unique exploration of the science behind global warming and an intimate portrait of a global community of researchers racing to understand our planet's changing climate.
Title: Thin Ice
Country of Origin: USA
Year of completion: 2013
Duration: 73 min.
Format: DVD
Language: English
Subtitles: Spanish
Film Credits:
Director: Simon Lamb & David Sington
Writer: Simon Lamb
Producers: Simon Lamb, David Sington, Catherine Fitzgerald, Peter Barrett & Phillip England
Photography: Simon Lamb
Editor: David Fairhead
Screening at:
September 12, 2014
9:30 AM
San Francisco de Macorís, Salón de Conferencia, Biblioteca Nazario Rizek-Badia Llabaly-UCNE
Biography of Director Simon Lamb & David Sington: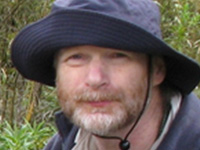 Simon gained his PhD in Geology at Cambridge University in 1984, and went on to study the origin of mountains in New Zealand, Tibet and the Andes. He was at Oxford University for 22 years, first as a Royal Society Research Fellow, and then University Lecturer and Fellow of St Anne's and St Cross Colleges. He has a major interest in communicating his subject to a wide audience, and has been closely involved in television science documentaries, both as scientific adviser and producer, including the BBC Horizon programme 'The Man who Moved the Mountains', and the eight part BBC Earth Story series. Simon has also written two popular science books, one for the 'Earth Story' series (with David Sington), and most recently 'The Devil in the Mountain' on his research in the Andes. He is currently Associate Professor in Geophysics at Victoria University of Wellington.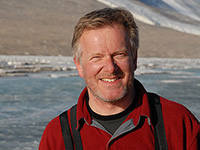 David is a self-taught filmmaker, first studying at Cambridge University in England. He worked initially as a radio producer for BBC World Service, and as a documentary filmmaker for BBC TV, making the acclaimed BBC series "Earth Story" in 1998. The following year David Sington received the Walter Sullivan Award for Excellence in Science Journalism from the American Geophysical Union. David then formed his own company, DOX Productions, making science documentaries for the BBC Horizon series, Channel 4, and NOVA on climate change issues (methane release, deforestation, and global dimming). For the latter he received the 2007 Earthwatch Film Award. In 2007 David's feature documentary on the Apollo astronauts "In the Shadow of the Moon" was awarded the "World Cinema Audience Award: Documentary" at the Sundance Film Festival.  He is currently Executive Producer on "Moon Machines", a six-part series for Discovery Science Channel.