Burning in the Sun

Twenty-six year old charmer Daniel Dembele is equal parts West African and European, and looking to make his mark on the world. Seizing the moment at a crossroads in his life, Daniel decides to return to his homeland in Mali and start a local business building solar panels – the first of its kind in the sun-drenched nation. Daniel's goal is to electrify the households of rural communities, 99% of which live without power. Founding a small business is something that is deeply embedded in American and European culture, a topic to which many can relate. But most have never seen this universal kind of effort take place in Africa, traditionally marked out by the media as the land of the starving, the war ravaged and the hopeless. Daniel's work shatters notions of the need for African dependence on outside aid and embraces the view that ultimately it is Africans who will develop Africa in their own way.
Title: Burning in the Sun
Country of Origin: USA
Year of completion: 2010
Duration: 22 min.
Format: DVD
Language: English, Bambara, & French
Subtitles: Spanish
Film Credits:
Director/Writer: Cambria Matlow & Morgan Robinson
Producers: Cambria Matlow, Morgan Robinson, & Claire Weingarten
Photography: Cambria Matlow & Morgan Robinson
Editor: Emily Paine & Daniel Praid
Screening at:
September 11, 2014
6:00 PM
Santo Domingo, UNPHU
Biography of Director/s Cambria Matlow & Morgan Robinson: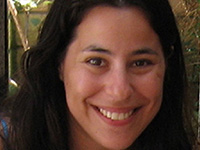 Cambria Matlow is a filmmaker and photographer. As a film director and producer, she has won funding from the Experimental Television Center, Brooklyn Arts Council, the Puffin Foundation and LEF Foundation. In 2005, she cofounded Birdgirl Productions, whose projects include the award-winning feature documentary Burning in the Sun. The film, which Cambria co-directed and coproduced, was selected for IFP's 2008 Documentary Rough Cut Lab as well as Independent Film Week's 'Spotlight on Docs' section. After showing as an official selection in over 30 international film festivals, in 2012 the film premiered on PBS World's AfroPop series and won the prestigious Cinema for Peace International Green Film Award in Berlin.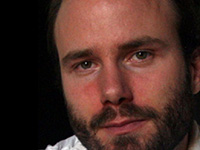 Morgan Robinson is a producer at Punched in the Head Productions, an Emmy-winning documentary film production company based in Brooklyn. Morgan has produced "True Life: I'm Addicted to Marijuana" and "True Life: I'm Being Sent Away by my Parents." He was an associate producer on three other True Life episodes: "I'm Homeschooled," "I'm a Fanboy" and "I Can't Sleep." Morgan has field-produced various ads and educational projects, as well as documentaries for filmmaker John Halpern in Mexico and Kashmir. Inspired by his work on Burning in the Sun, Morgan is fascinated by stories where global and environmental trends meet the deeply personal lives of individuals within their communities. He is passionate about telling stories of people pursuing the resources they need.