The Human Experiment

The Human Experiment lifts the veil on the shocking reality that thousands of untested chemicals are in our everyday products, our homes and inside of us. Simultaneously, the prevalence of many diseases continues to rise. From Oscar® winner Sean Penn and Emmy® winning journalists Dana Nachman and Don Hardy, The Human Experiment tells the personal stories of people who believe their lives have been affected by chemicals and takes viewers to the front lines as activists go head-to-head with the powerful and well-funded chemical industry. These activists bring to light a corrupt system that's been hidden from consumers… until now.
Original Title: The Human Experiment
Country of Origin: USA
Year of completion: 2013
Duration: 91 min.
Format: DVD/Blu-Ray
Language: English
Subtitles: Spanish
Film Credits:
Director: Dana Nachman & Don Hardy
Writers: Dana Nachman
Producers: Don Hardy & Chelsea Matter
Photography: Don Hardy
Editor: Don Hardy
Screening at:
September 11, 2014
5:00 PM
Santo Domingo, Palacio de Cine – Ágora Mall
September 13, 2014
11:00 AM
San Francisco de Macorís, Salón de Conferencia, Biblioteca Nazario Rizek-Badia Llabaly-UCNE
Biography of Directors Dana Nachman & Don Hardy:
Dana Nachman is the co-founder of KTF Films. Born and raised in New York, writer/director Dana Nachman's films, Witch Hunt (2008), Love Hate Love (2011), and The Human Experiment (2013) have premiered and screened at the Toronto, Tribeca, IDFA, AFI and Cinequest Film Festivals.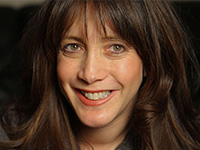 Nachman has won numerous prizes including 3 Emmy Awards, The Edward R Murrow Award, The Jury Award for Best Documentary at the Washington DC Independent Film Festival and the Audience Award for Best Documentary at the Cinequest Film Festival.  She has received more than a dozen grants for her work including grants from the Tribeca Institute, Fledgling Fund and the Pacific Pioneer Fund. Nachman's films have been seen by millions of people on various networks including MSNBC and the Oprah Winfrey Network.
Nachman is a guest journalism lecturer at Stanford University.  She lives in Northern California with her husband and three children.
Don Hardy is the co-founder of KTF Films, a documentary production company based in the San Francisco Bay Area. Don's films have played to sold-out audiences at prestigious film festivals and have been seen by millions of people around the world. His most recent film, The Human Experiment, premiered at the Mill Valley Film Festival and IDFA in 2013.
Over the years, Don has won numerous awards for his films, photography, and editing including 6 Emmys, 3 Edward R. Murrow Awards, 7 Associated Press Awards, the prestigious San Francisco Bay Area Photographer of the Year Award and more than 15 National Press Photographer Association Awards.
Don is currently hard at work on a new film about the avant-garde music and art collective known as The Residents.