Turning Our Backs to the Ocean

Turning our Backs to the Ocean looks at the major threats facing our coasts and oceans: overfishing, especially of parrotfish and sea turtles, and the negative role of invasive species, like the lionfish, that are taking over Atlantic further threatening coral reefs. One solution lies in catching and consuming the lionfish, which have no natural predators – a good option for fishermen and consumers seeking a delicious source of nutrition.
Title: Turning Our Backs to the Ocean
Original Title: De Espaldas al Mar
Country of Origin: Dominican Republic
Year of completion: 2012
Duration: 8 min.
Format: DVD
Language: Spanish
Subtitles: English
Film Credits:
Director: Armando Larrauri
Writer: Osvaldo Larancuent
Producer: Osvaldo Larancuent
Editor: Mariano Pichardo / Kokaleka
Screening at:
September 10, 2014
6:00 PM
Santo Domingo, UNPHU
Biography of Director Armando Larrauri: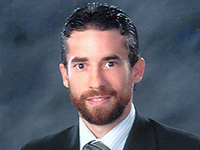 Armando continues his passion for filmmaking while working with brand name and identity images, marketing and communications as well as creative productions. His education and training from different Latin American countries has given him a unique perspective that comes through in his photography and films. His first environmental film, De espaldas al mar, won the Globo Verde Dominicano Award at the Second Dominican Republic Environmental Film Festival in 2012. This honor places him as a leader among young filmmakers whose interests are focused on documentaries and environmental films.